Muhammad Aman Qureshi is with Savul since June 2018 as Director Sales and also a management committee member. He has diversified professional experience of 35 years in Sales with supply chain expertise of 20 years. He has earlier worked with Dawlance Pakistan, Future technologies and Freight Systems. He has MBA degree, with specialization in Sales and Marketing from Canadian school of management.
Faisal is a dynamic individual with his corporate experience spanning 25+years. Successfully working in sectors ranging from logistics, telecom, banking, healthcare, social advocacy, media, advertising, brand activation and start-ups. He has worked with multinationals, the public sector and large local conglomerates, holding lead positions in organizations such as; DHL Pakistan, NLC, Interflow Group and others. A strong business management professional with an MBA from South Eastern University, D.C (Greenwich), is a solution specialist always aiming to challenge the status-quo.
Master Degree from university of karachi 16 years Experience of Corporate finance audit taxation in Logistics Fmcg and Trading sector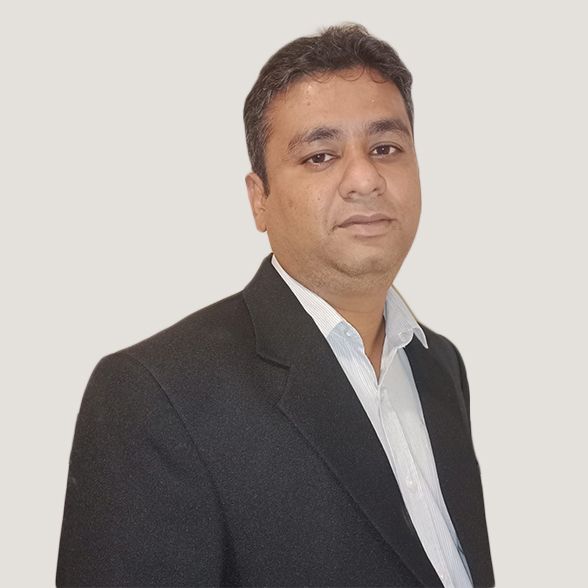 Fahad Hussain
Senior Manager Audit Taxation & Compliance
Tel: 92 21 32603601-06
Fax: +92 21 32603600
Send message
Stevedoring back ground with 30 years of stevedoring, military vessels, cargo operations, vessel container handling, projects and yard operations. Certified in Force Protection. Trained in port and container vessel operation in Sri Lanka, Singapore, Felixstowe UK and Port Elizabeth New Jersey. Iraq and Afghanistan as Logistics Specialist for handling movements of Coalition Forces cargoes.
A professional with on hand serving experience in Logistics & Supply Chain function for 25+ years, always attracted to work in challenging and professional environment and willing to accept challenges, manage multiple projects and operations.
During the last 25 years, had an opportunity to work in various industry leaders national and international operations, 3PL, and Transit Contract Logistics. During my career, I have completed several Projects in the lead role being part of Seagold Pvt Ltd, UTi Worldwide Inc.
Well Educated, Respected & Self‐motivated professional with more than 30 years of experience managing multiple trades of Supply Chain Management like Project Handling, Freight Forwarding, Custom Clearance, Transportation and Warehousing Etc. Extensive experience managing & resolving Customs Critical Matters within the Framework of prevalent custom laws. Specialized in CGOs, SROs & Customs Tariff Etc.
Having experience of 23 years since 1997 in the same industry of Supply Chain Solutions with education as Masters in Supply Chain from Karachi University, handling Corporate Sectors Private, Semi-Private and under Government systems. Excellent knowledge of this trade with solutions.
Carrier Started with Malaysian International Shipping Corporation BERHAD and serve a decade in Hapag Lloyd in Pakistan.
Certified from Hapag Lloyd Germany for DG Handling, Reefer Container Malfunctioning Solutions, and having vast experience in NVOCC and Port Operations as well.
Excellent Communication and negotiating skills with international shipping networks for required details.